This article shows you how to activate integrated online buying in your client's subscription. Once it's activated, your client needs to complete a few steps to get their system set up. This includes generating some credentials within their supplier's account and entering them into iCompleat, and time-saving tips like disabling workflows for their suppliers so that orders are sent the second they hit 'Purchase'.
We've created a handy guide containing all the information and guidance your client needs to get integrated online buying up and running, which is available to download at the bottom of this guide.
Integrated online buying currently supports Amazon Business and Lyreco! We're working on adding more of your clients' favourite suppliers very soon, so watch this space!
What is integrated online buying?
Integrated online buying is a version of Punchout. It lets your client shop with their favourite suppliers from the ordering area, submit their shopping basket for approval, and receive invoices for processing and matching.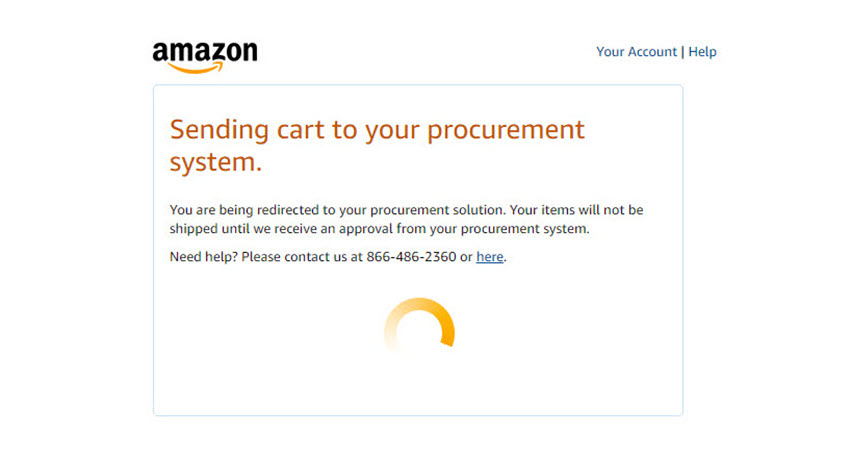 Once your client has set it up, they'll see their suppliers' logo on their homepage, and a new Buy Online button when they create an order. Both take them straight to their supplier's website, where they can browse items, add them to their basket, and access their favourites.

When they've finished filling their basket, the normal checkout button takes them to iCompleat's order editing page, with the contents of their shopping basket converted into line items that they can code before submitting the order for approval. Once fully approved, the system can automatically send the order to their supplier.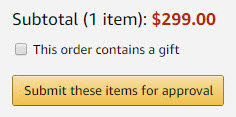 1. Activate integrated online buying for your client
If integrated online buying isn't already actived in your client's account, you need to add it to their subscription plan. If the client has more than one company in their iCompleat account, this will activate integrated online buying for all of those companies.
To access your client's subscription plan and activated integrated online buying, follow these steps.
Integrated online buying is known as 'iCompleatBuy' to our direct customers, and is referred to as 'iCompleatBuy' in iCompleat.
On the homepage, select Client management.
Next to the client, hover over Actions, and select Change payment profile.
From the iCompleatBuy drop-down, select On.

The cost of your client's subscription plan updates.

Integrated online buying is cheaper if your client pays their subscription annually rather than monthly.

Select Confirm changes.
Integrated Online Buying is successfully enabled for your client! You can now see the status iCompleatBuy Enabled under your client in the Client management area.
It's time for yor client to finish setting up their integrated online buying system and customise it to meet their needs.
Next steps for clients
Below are some links to guides on our direct customer Help Centre for setting up integrated online buying, or 'iCompleatBuy'. The main guide on setting up iCompleatBuy shows you how to configure the right settings in your client's account. The individual supplier guides will help your client retrieve the correct credentials from their suppliers in order to integrate.